Every year in Europe and the United States, there is an annual consumer electronics show, where we can see a lot of the latest products in car audio, including car cable & audio accessories, which is for many consumers who want to change, upgrade, or DIY car audio.
1. CD quick release tool is easy to use
There are CD system in many cars, some are old or needs to be updated. Then how to quick release your car CD? Here introduce a kind of tool which can release CD quickly and easily: car audio removal tool, it has different models to be with different car brands.
2. For your DIY car audio, subwoofer enclose is one of the best options
Many car music enthusiasts like to improve their car speakers, some like to use a heavier subwoofer, others like the neon lights that flash to the beat of the music. At this time you will want to be able to DIY car speakers, according to your own preferences. There are many DIY car cable & audio accessories, and car subwoofer enclosure is one of the best options. It has 10 inch subwoofer enclosure, 12 inch or 15 inch, also has 6×9 inch subwoofer speaker box. If you like dual speakers, there are also dual subwoofer enclosure, sometimes also will use car speaker harness, car radio wiring harness adapter. DIY is an exciting thing, you can choose the appropriate car subwoofer enclosures and speakers according to your preferences to upgrade your car.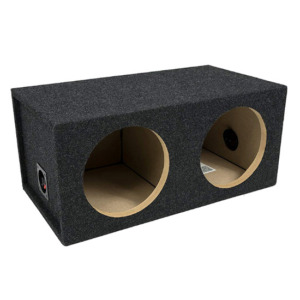 3. You need a good car antenna for having more driving fun
Drivers, whether drivers or passengers, like to listen to the radio, and some will interact with the announcers, of course, on the basis of safe driving, to add to the fun of driving. Now more and more people travel by car, GPS has become an indispensable navigation tool, many cars with GPS system, take us to the destination. But if there's a problem with the car's antenna, it's not good. Not only will we not be able to listen to music, but we may get lost. So, before we set off, or in normal times, we check to see if our car antenna is working properly, and if there is a problem, we need to replace it in time. In this case, we might use car antenna, car auto antenna adapter or car antenna extension.
All in all, the car audio system is an indispensable part of the car, it can bring us a lot of driving fun, we all deserve to have a good function of the audio system. So, choose your right car cable & audio accessories.