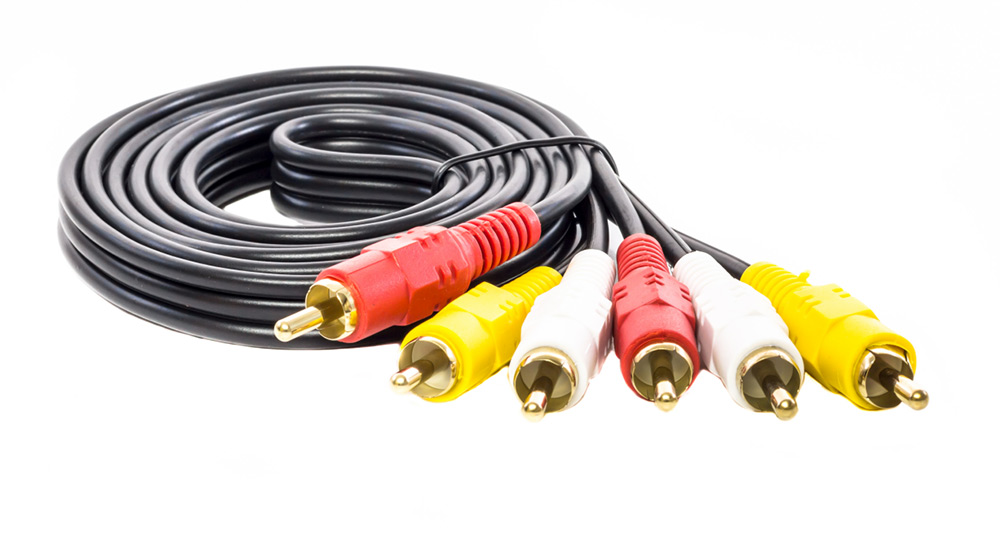 Before buying RCA cables for car audio, many end users will ask about the product's quality, but it is quite difficult to tell from online pictures of the product. The best RCA cables for car audio setup must have an excellent capacity to transfer signals, whether it is audio signals or video signals. For this product category, the cables for car audio setup must have excellent transmission features for audio signals.
To avoid making a wrong guess and errors while purchasing the RCA cables for car audio systems in bulk, it is best to buy from reputable brands like ours. We sell tested and trusted RCA cables for car audio systems with an outstanding noise rejection capacity.
Buying from reputable brands like our company increases your chances of getting top value from the product. Also, you can get all the RCA cables you want to buy in bulk. Our company leverages vast resources and the best logistics systems to meet production deadlines for all bulk orders. We also ensure the bulk orders for RCA cables ship out fast, so you can get your products in good time for quick sales.
RCA cables for car audio systems sell out fast, making them an excellent investment for all business-minded investors. However, as mentioned above, you can enjoy the proceeds from your investment when you buy these products in bulk from our company.
Why are they Called RCA Cables?
There is nothing too particular about the name, as many people will think. The abbreviation – RCA- stands for Radio Corporation of America. This radio broadcasting company made these cables for car audio systems and other uses many years ago. The cables are designed to transmit the best audio signals without worries about audio signal interference.
The RCA audio cable brands in the market have increased since the patent for the original versions elapsed. However, you can still get quality RCA cables for car audio systems from our company. We sell these cables that seamlessly transmits stereo audio signals in bulk to ensure more people can find and enjoy their benefits.
There is a high demand for these quality RCA audio cable products because they significantly enhance audio connections.
The Connectors on These RCA Cables for Car Audio
Without suitable connectors, you cannot call a product the best RCA audio cable because it may not function at an optimal standard. The connectors are those conductors you will find at both ends of the cable.
The connectors are the final parts that allow the audio signal transmitted from one audio source to enter the receiving device. Therefore, the connectors on the cables must work perfectly.
The best RCA cables for car audio should have high quality connectors made with oxygen free copper. It would be best if you also chose the cables with gold plated connectors, which have been proven to deliver the best audio signals when used for car audio projects.
The connectors must also be capable of being used to establish a tight connection at the head unit. This means the signal carried passes through seamlessly without any worries about signal loss. These features are often found on the premium RCA cables for any audio system.
The features of these connectors may vary depending on the type of RCA cable used. There are many thin cables, which are excellent for tight spaces. Also, you can find the thicker connectors for any portable device or other electronic devices that can boost high frequency signals from your sound systems.
On the market or online, you will also see that the connectors are referred to as male to male or male to female. This describes the type of connectors at the ends. The male part is called a plug, the RCA plug, while the female connector is called a jack, the RCA jack.
To secure a premium connection, you should ensure you have quality cables with the correct RCA connectors for a secure connection.
How the RCA Cables Work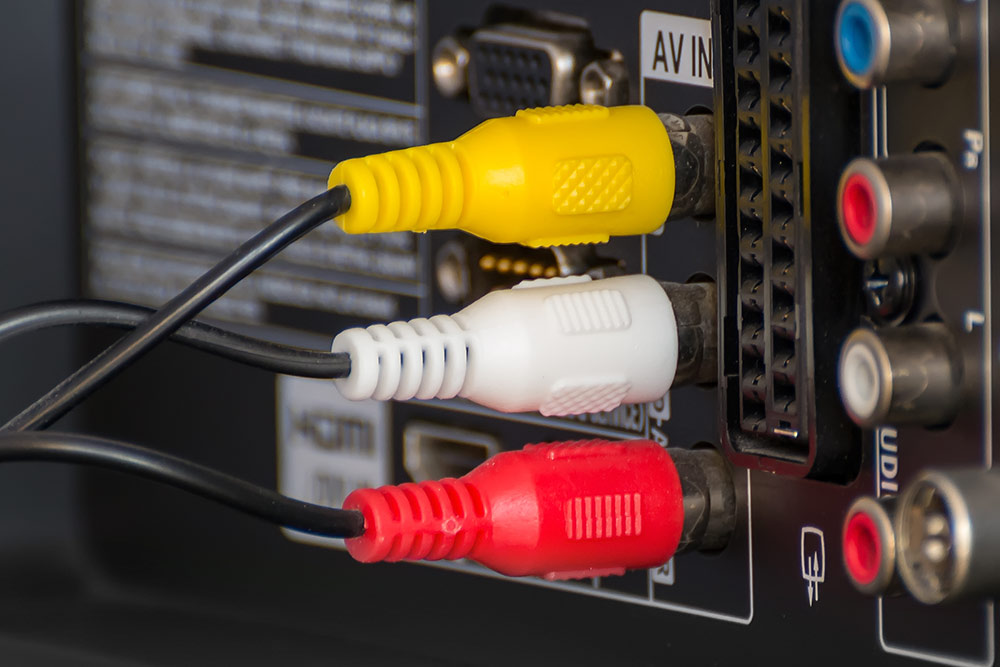 You will see these cables in car audio setups. They can transmit audio signals from a sound system to an audio receiver, like the speakers, stereo receiver, or subwoofers. If you use high quality RCA cables, the transmission can happen without any form of radio frequency interference.
The audio signal from the source passes through the thick or thinner connectors with minimal signal loss. The signal enters the receiving device, and it is broadcast via speakers. The sound source can be from a mobile phone connected to the car audio system via Bluetooth, the radio, or other sources of digital audio signals.
It is best to buy quality RCA cables that can boost low frequency signals to become a highly clean audio signal.
We are committed to helping more car owners enjoy crystal clear stereo sound quality every time they use their stereo audio systems. RCA cables remain the top choice to achieve the highest quality audio transfer. However, the good RCA cables are only available in online stores run by reputable brands like ours.
Are RCA Cables Also Called AV Cables?
Over the years, the audio cable has been called several names. One of these names is the AV cable. The abbreviation AV is short for audio-visual. So, those cables have the capacity to transmit audio and video signals when there is a proper connection. So, yes, these products mean the same thing.
To get this done, you only need to ensure the audio receiver is in the correct settings and then plug in the male to male or male to female connectors, depending on the circuit layout for peripherals.
However, for clarity, many sellers and experts in the electronics industry refer to the AV cable name when talking about the entire list of cables that can send signals to an audio system or video receiver. Therefore, it is like a niche name. Then under that niche, you have the RCA audio cable.
Also, the colors of these cables can be a determinant when you need to identify them. The RCA cables are usually in a harnessed bundle with red, white, and yellow cables. Then, AV cables can be blue, white, or black, depending on the cable's features and what the owner wants to use them to do.
RCA Cables- Features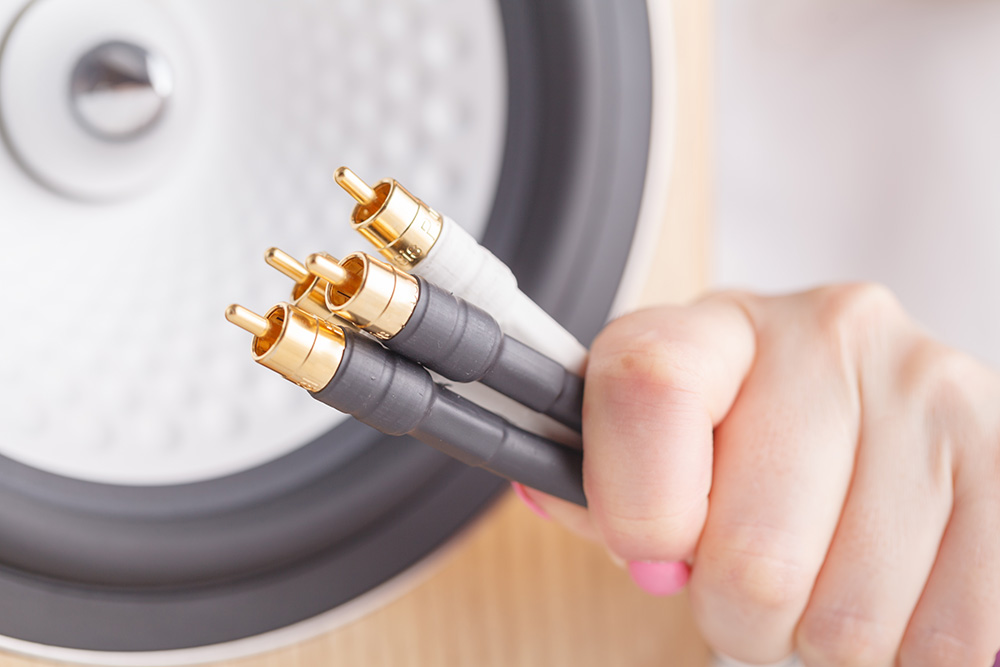 These products are top sellers on the market because they have outstanding features. In fact, the best RCA cables have a long list of positive customer reviews. The positive reviews are proof that these products work excellently, whether they have dual male cable connectors or the male to female connectors.
The top features of these cables are as follows:
Varying Designs
You can find different types of RCA cables on the market. The choice buyers make when they need these products depends on several factors. For example, people who have tried a product and are satisfied with the features will buy that type of cable again. Also, customer reviews play a role in determining the type of RCA cable they buy. Products with a high number of positive reviews will sell more.
Regarding the physical designs, you can find the twisted cables, which the manufacturers make using the twisted pair technology. This is a mechanical production process that twists the cables, and both ends have a connector, which can be male to male or male to female.
The other design is the primary cable with a PVC cord covering the conductor. This PVC jacket may be joined, or it can be split.
Regardless of your choice, both types of RCA cables will work perfectly in all conditions if you buy these products from a reputable company.
No Electromagnetic Interference
The RCA cables are designed to lower the chances of electromagnetic interference. This interference can hinder sound quality, which is not an experience you would like to have. Therefore, the products come with a double shielding that covers the pure copper wire. This is a combo that can reduce RFI signal interference, ensuring you only hear a highly clean audio signal.
Cable Thickness
The cable thickness required to connect a car's audio systems will depend on the stereo's features. Some stereos require thin cables, while you will need thicker cables for other projects involving car audio settings.
The cable thickness is apparent when you look at the product. However, when you check the product's packaging, you can find the exact specifications. The thinner cables are easier to work with. However, to establish a premium connection, you need to only use the most suitable cable for your project.
Cable Length
The manufacturers make these products with varying physical features that allow you to use them flexibly. One of the flexible features is the cable length. You can find the RCA cables in packages with different length specifications.
The provision of cables with different cable lengths makes it easier to work with them without making expensive adjustments to the car audio system setup. Also, longer RCA cables are excellent for connecting audio receiver devices and sound output sources like the car amplifier, subwoofer, and speakers.
Dual Shielding Properties
There are different types of shielding when it comes to cables for an audio system. The braided or spiral shielding is one of them. The other is the dual shielding feature.
The shields on high quality RCA cables are made from copper pieces, and they have a double function. The shields covering the cables also provide the grounding for all connections you complete with these RCA cables.
Double shielding also helps to lower the risks of electromagnetic disruptions while signals pass through the RCA cable. This means you can listen to your favorite music without hearing static noise or other sound quality issues.
Cables with dual shielding are designed to handle a much stronger signal. With these cables, there is no worry about experiencing signal loss because of the high quality. You can find these products on sale for everyone interested in ordering them in bulk. Send us a message using the customer contact form, and we will help you get the order started.
Pure Copper Wire
The audio cable products with pure copper wire are the best RCA cables on the market. These products are made with oxygen free copper and are often categorized as premium RCA cables because of their excellent r input performance.
How Many RCA Cables are Needed for a Car Audio Project?
It can be challenging to determine the number of RCA cables you will need to use for any project. This is because there are different electronics and sound gadgets you can attach to boost sound quality. However, with some experience, you should be able to guess and have an estimate before starting the project.
The main goal is to have enough cables to connect devices like the car amplifier or other gadgets needed to produce crystal clear audio. Also, some of the cables needed may have to be double shielded from getting the best crystal clear audio.
Advantages of Using RCA Cables for Car Audio Connections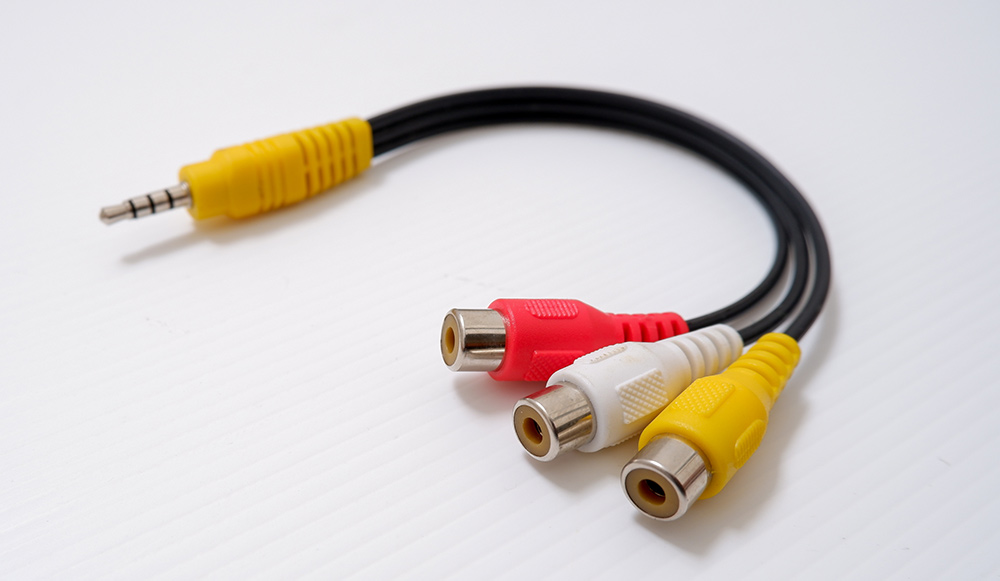 RCA audio output is still one of the best options when you need to enjoy digital audio sounds non-stop. This is why these products remain top sellers among other products in similar categories. There is a consistently high demand for these products. Here are the advantages of using the RCA cables for car audio installation projects:
Consistency
Regardless of how many thin cables or thicker connectors you use, the sound quality will always be excellent. However, this will happen only when you buy these RCA audio cables from a trusted source.
The output consistency makes it easy to use these products, especially when you may have been struggling with outstanding noise rejection in the past.
Flexible Options
You can find RCA cables with different physical features making them a great choice for vehicle audio projects. For example, the RCA cables with thinner connectors are excellent for completing connections in tight spaces.
Also, when necessary, you can use the thicker connectors to achieve your project goals.
Affordable RCA Cables
You can order a good RCA cable for any audio device, and bulk sale options are available. These products are affordable, which means you can invest and resell the cables to make a profit. Demand for these products is high because they help you complete audio setups that produce crystal clear stereo sound quality compared to other products.
And the cables are excellent for different digital audio formats.
User Safety
Using the RCA cables for your connections in cars is safe. The cables are tough and durable. Also, there is no chance of electrocution because the connections are entirely in a different system, away from any potential source of alternating current.
Corrosion Resistant Connectors
The connectors play a significant role in the functionality, so it is essential that you use cables with a durable connector. The RCA wires we sell have the best gold plated connectors that can hardly rust. This means they will hold tight to maintain a secure connection all through the period you use the stereo audio.
However, it is essential to keep the RCA connectors dust-free because caked dust can limit the product's functions significantly.
Troubleshooting the RCA Cable
While these products are described as the best options for connecting car audio systems, it should be known that glitches can happen when using them. Generally speaking, it is normal to experience glitches when managing connections for audio or while using composite video cables. So, do not be alarmed when something happens.
Here are some of the best tips to troubleshoot the connections and audio signal when using these cables:
Read About the RCA Cable
Knowing more about the product you are using can help you understand how it works and why a problem happens. You can find more information about the RCA cable online if the information on the product's manual does not cover the topics you are interested in reading about.
After understanding the basic and complex aspects of using the cable, you should be able to quickly decide when an issue happens.
Check the Connections
Many times the cables can malfunction when the connection is not tight. A loose connection can also cause signal interference, disrupting the stereo audio output. You must ensure there is a tight connection before doing other checks when troubleshooting.
Checking the connection is easy. You only have to remove and plug the male connector again. This time, ensure it firmly fits in the RCA jack.
Check the Connectors
Rusted or damaged connectors can cause low frequency signals and ruin the stereo audio output. You should have a close look at the head unit to ensure it is clean and rust-free.
However, if you see signs of corrosion, you may need to replace the RCA cable with an original cable. It is essential to use an original audio cable replacement to maintain the excellent output from your car audio setup.
Check the Cable
For the best results, you should use only high quality cables with oxygen free copper for all connections in the car audio setup. Glitches usually happen when one or more cables are of low quality. This is why it is best to avoid buying the amazonbasics RCA cable from unknown companies.
Instead, choose us. Our company can supply all the branded or unbranded RCA cables you need in bulk.
Our Products
Below, we have written about our bestselling RCA cables that have the capacity to produce the best radio frequencies and sound quality. These products are durable, easy to use, and affordable.
2 RCS Male to Male Car Audio Speaker Cable
If you want to use a male to male RCA cable that can produce an excellent sound output like a home theater system, this product is it. The outstanding RCA cable is super effective and rated high-grade.
The cable has a number of fantastic features as follows:
Universal Compatibility
Using this cable for audio connections in vehicles is so easy because it is compatible with different car audio speakers you will find on the market. The cables are also great for connecting subwoofers and car amplifier units. The sound quality is excellent, and it can detect and perform wonderfully at different radio frequencies.
Double Shielded RCA Cable
This is also a cable with double shielding, which means it can handle different radio frequencies and produce fantastic output. The shielding feature makes the cable an excellent choice for different types of sound systems for vehicles. Using a double shielded cable is also an additional guarantee that you will get the best value for your investment.
Perfect for Subwoofers
You can use these cables to connect different types of electronic devices with minimal signal loss. One of the top recommendations is connecting subwoofers. The cable can handle high frequency signals transmitted from the audio source to the subwoofer speakers. Also, connecting these subwoofers is easy because the connectors can easily fit the terminals on the subwoofer speakers.
Gold Plated Connectors
The gold plated connectors are one of the best features of these cables. They are an additional guarantee that you can use the RCA cable for a long time. The connectors are extremely durable, and they are not prone to wear or tear.
Large Batches for Bulk Orders
Ordering these RCA cable products in bulk is the best idea. This is because a batch of the cables contains up to 1000 products. This is excellent for investors who need to restock these fast-selling products on short notice. You get enough of them to satisfy urgent market demands.
Secure Packaging
The packaging for these products is excellent. They are shipped in customized or plain blister packs. These are secure packages that can withstand the transit hours, reaching your destination without damage.
Finally, the cables come in the perfect length, making them flexible and easy to use for different projects. Also, the bright blue color makes it easy to identify these cables when packed in harnesses or used in a tight connection setup.
5.0 Meter Male to Male RCA Pro Spec
These superior pro spec RCA cables are ideal for car audio connections because they seamlessly transmit stereo audio. The dual male cable connectors are super-efficient and compatible with the best jacks you will find on car audio systems, regardless of the vehicle brand.
Here are the top features of this product:
Micro Bullet RCA Connectors
The superior design features an excellent precision molded micro bullet RCA connector at each end of the cable. This is an essential feature that guarantees the cable fits tightly when used for connections. The precision molding also guarantees the connectors will last for a long time.
Also, the gold plated connectors on this cable are built to last for many years, giving the end user more value.
Dual Twisted Conductors
The oxygen free copper conductors in this cable are twisted. The frosted tri color twisting gives the RCA cable a unique look and makes it best for connections in tight areas. The neatly twisted cables look immaculate when used in car audio installations. According to experts, using these cables is the best way to avoid cluttering the setup.
Dual Split Tip Center Pins
The centre pins are top quality, and the dual split pins enhance connectivity, at the same time improving the gold plated connectors function. This is why they are rated as the best RCA cables for car brands.
Color Coding
The tri-color design of this RCA cable makes it stand out as one of the products you can easily use for installations. It is easy to identify the different channels in the audio setup.
Convenient Cable Length
The length of this cable is 5 meters. This is perfect because you can connect several electronic devices regardless of their positions in the vehicle.
Finally, the minimum order for this product is 1000 pieces, which is cost-effective for people who want to order in bulk.
8 Gauge Auto Speaker RCA Cable
This is a 2-channel RCA cable suitable for connecting car amplifiers and other sound systems. The materials used in making this product include the best grade of conductors and PVC covering. It measures up to 5 meters and has gold plated connectors.
Color Coding
The color coding makes the cable excellent for connections in sound systems with harnesses. Identifying the cable that goes into where is easy. Also, the RCA cable is sturdy and produces a high-quality audio signal.
Long-term Use
These cables are designed to last for many years. They are rugged and can withstand heat without melting.
Double Shielding
The shielding on these cables helps to prevent interference from any electromagnetic source in the car audio setup. The RCA cable features the best copper shielding from one end to another.
Affordable RCA Audio Cable
The cable is affordable, so they are the best option for bulk purchases. The lead time for production is under four weeks.
Order Today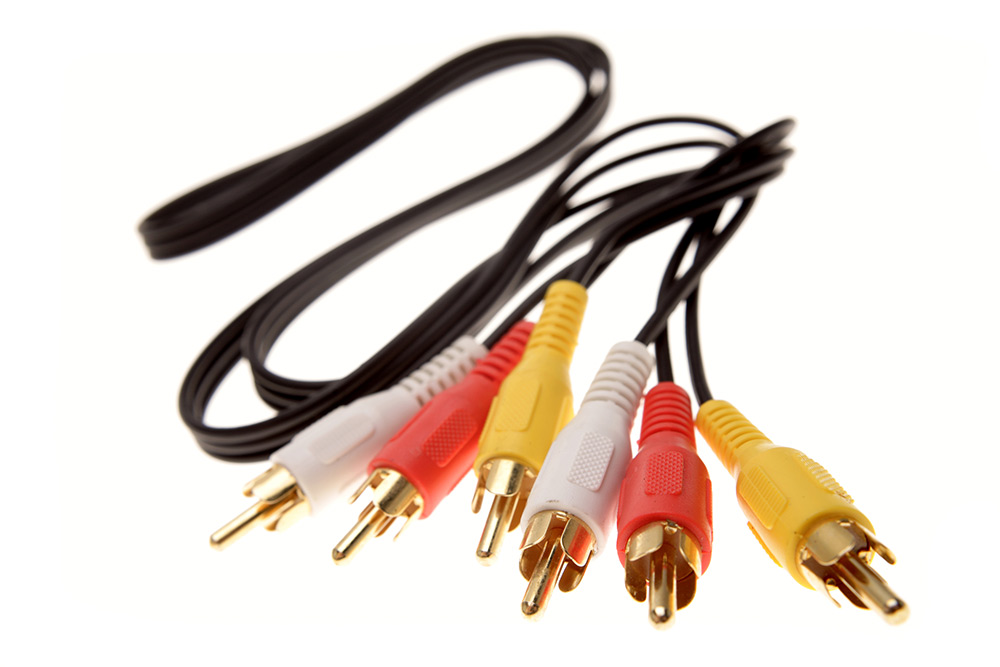 You can send us a customer contact form to order the best RCA cables for car audio systems. We will help you get started as an investor if it is your first time. Our order processing time is convenient, and we ship products out in secure packages.