A good car mount is an essential vehicle accessory. It comes in handy, especially if your car does not include a built-in navigation system. Car mounts provide many benefits to users, and this is why it is imperative to learn how to make a car mount stick to a dashboard.
Benefits of a car mount
Hands-free conversations
Distracted driving is at an all-time high worldwide and is one of the leading causes of road accidents. Many people get into fatal accidents that can lead to loss of lives from distractions caused by using a phone while driving. Here's where the car mount comes in.
The first benefit of a car mount is hands-free conversations. Drivers do not have to miss important phone calls while driving. Simply swipe, and you are ready to have that conversation safely and without any hassle.
Rely on your GPS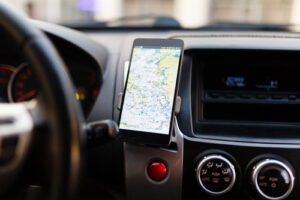 It's common for many people to set out to a destination they haven't been to before. Navigation will be easier if you do not hold your phone. The car mount can help you get to your destination while driving safely. Cab drivers who frequently go to unfamiliar destinations can also benefit from car mounts.
Entertainment
You may have a long drive, and whether you are alone or with a company, music provides additional entertainment. The car mount on your dashboard allows you to enjoy your favorite songs and arrive at your destination feeling refreshed and pleased.
Charging on the go
Having a dead phone while on the go can be inconvenient, especially if you have to rely on your phone for navigation or entertainment. The car mount will keep your phone charged while on the go.
Learn a language
If you have been planning to learn a language and haven't been able to find the time to do it, you can while on a long drive. The car mount provides the opportunity to hit two birds with one stone. Learn a language and become a pro while driving.
Before learning how to make a car mount stick to the dashboard, you need to know how to choose the best car mount. You must consider getting a car mount that is safe to use. You should get one that doesn't block your view while driving.
A car mount should allow you to change apps, charge your phone and play some music without taking your eyes off the road. Here are a few things to consider when choosing a car mount.
The method and place of attaching the mount in the car
This is a vital factor to consider when choosing a car mount both from the point of view of functionality and safety. You do not want a car mount to block your view or take your eyes away from the road. Also, the method and place of attaching the mount in the car can affect the mount's stability, especially on bumpy roads. The following steps will help you make the most of your car mount;
●Attach your car mount to a central place in the car, for instance, your dashboard.
●Ensure the car mount is within the driver's reach.
●Car mounts on the dashboard
The first thing to learn about making a car mount stick to a dashboard is choosing the best position that allows for easy reach of your phone and provides a great view of the road. The suction cups are essential in sticking your phone holders to your dashboard. The best thing about suction cups is that they stick without scratching or damaging the dashboard.
Suction cups also provide superior stability and stickiness, making it possible for your phone to remain firmly in place while on the drive. Here are some practical tips on making your car mount stick to a dashboard.
Choose a suitable portion of the dashboard to mount
The first thing you should do is ensure the surface is clean, smooth, and flat so your suction cup can stay firmly in place. Sticky or curved surfaces won't hold a suction cup for a long time. Pockets of air will enter the suction cups through the loose ends and eventually cause them to give way.
Clean the surface
It's crucial to emphasize the importance of this step. Failure to properly clean the surface before placing your car mount on your dashboard can affect stability. Take a few minutes to scrub the dirt off the surface and rinse thoroughly with a cloth.
Clean the suction cup itself
Rinse with warm water. This is essential if you have used the suction cup before or want to re-attach your suction cup. The water droplets left can help prevent air pockets from forming inside the seal of the suction cup.
Attach with pressure
One thing you must know about how to make a car mount stick to a dashboard is that you must apply some pressure and hold firmly for about 15 to 20 seconds on the surface where you want to mount it. Look out for air bubbles and make sure there's none left when you are done.
Let it set
Now, here's the thing, if you want your car mount to remain in position on your dashboard, you must let it set. After placing it on the dashboard, leave it for 24 hours at least. This way, the suction cup of your car mount will bond with the surface and stick perfectly. Keep the area free, and avoid placing your smartphone on the car mount for at least 24 hours.
Finally, your car mount will be ready to use, and you can enjoy a more refreshing and entertaining drive. Periodically press down on the suction cup to remove air pockets that may have formed over time. We supply the best car mount made from high-quality and durable materials. Contact us for more information.