You're driving happily on the road when the steering wheel suddenly shakes and the car is out of control. If this happens during the day, you might be a little calmer.
This time, if you happen to have a highway of mobile phone emergency calls, and your phone there is signal or electricity, you can call for help, but if not, then, the car with a set of auto emergency kit will make you a little peace of mind, but of course, this roadside emergency kit needs to have enough tools, and you are familiar with how to use these tools for first aid. Then, how to create your own roadside emergency kit?
1. First of all, the bellow items we think are must:
a.) A booster cable
Booster cable is for jump starter, usually car battery used out often happen, here I suggest booster cable usually prepare 300A-400A, 200A sometimes not strong enough.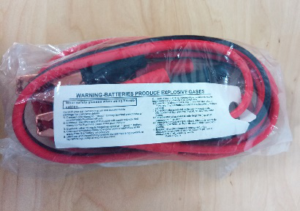 b.) An electric pen
An electric pen is for testing car power.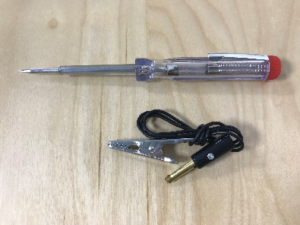 c.) A bag of car fuses ( usually 10pcs, with different AMP, from 20A – 100A )
A bag of car fuses, is for car fuse short circuit which is also often happen.
d.) A warning triangle
A warning triangle is must-item that I think everyone knows it.
e.) A tire inflator
A tire inflator (air compressor), often happen thing is also on tire broken or tire pressure is insufficient.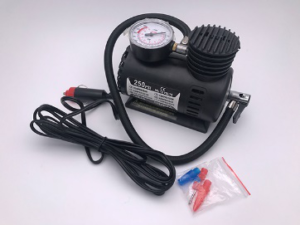 2. And bellow items, I think that it is better to have in your own auto emergency kit:
a.) A simple first aid kit, inside include band-aid and antiseptic wipes.

b.) A head lamp, will be very useful in dark space.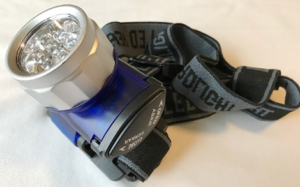 c.) A safety vest, which can help you more recognizable at night.
d.) A simple tire pressure gauge pen.


e.) Screws and drivers bits kit.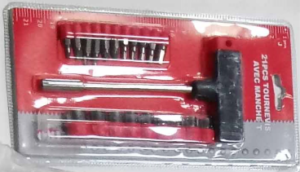 f.) PVC insulating tape.
3. The bellow items I think that it is optional depending on your own needs:
a.) Cotton working gloves
b.) Torch light
c.) Cable tie
d.) Down strap
e.) Emergency blanket ( aluminum foil made )
Here 2 car emergency kits for your reference, so that you may have an clear idea for how to create your own roadside emergency kit.